Using small cutters in Modela Player 4
Often, users will ask how it is possible to utilize tools smaller than 0.1mm in Modela Player, as it becomes apparent these cannot be entered into the tool dialogue box without errors.
It is possible using this routine:
Please first ensure you are using the latest version (v1.99 as of writing) of Modela Player 4. Download the mplayer4.exe updater from RolandDGA.com.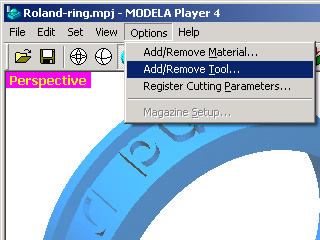 Start Modela Player 4
From the Options menu, choose 'Add/Remove Tool'
Choose 'New' and enter the following parameters: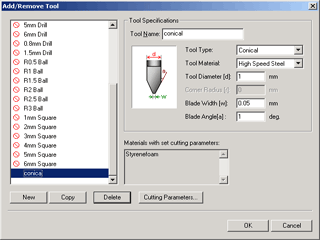 Tool type: Conical
Tool material: HSS or Carbide as appropriate
Tool diameter: 0.2mm (your shank diameter as appropriate)
Blade width: 0.5mm (your cutter tip width as appropriate)
Blade angle: 1deg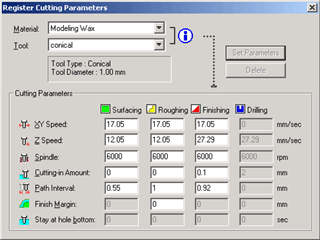 Now choose 'Cutting parameters' and set up at least one material, e.g. Modeling Wax.
Choose appropriate values for XY and Z speeds, cut-in etc.
Set the PATH INTERVAL to be SMALLER than your BLADE WIDTH.
We now have a smaller-than-0.1mm tool set up successfully.
Note: be aware that Modela Player 4 treats all conical tools as having a flat bottom.