by Ansel Niederheitmann
Ansel is able to reproduce tiny scale artwork with a Fourth Axis Model 15 rotary. This fine detail does 'show off' the complete elimination of rotary backlash; software is rotating the workpiece in both directions.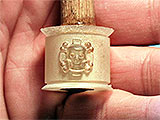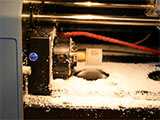 by Rich Lipscher
Inlaid ebony and mother of pearl art by Rich Lipscher, luthier and co-chair of the animation department at the Maryland Institute College of Art. Rich teaches a class called "Virtual to Real" which helps students understand how to get the stuff they make on the computer into their hands. He started building guitars in 2003, now builds mainly archtop guitars and does limited work for a few other luthiers.
Rich has MDX-20 and is a user of Fourth Axis MMM software (MDX Manual Machinist).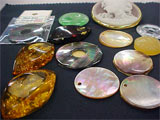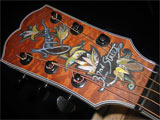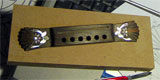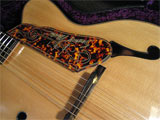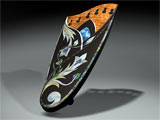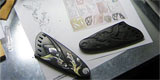 by Matt Cole
Matt Cole (Jeweler - Bali, Indonesia) uses the Fourth Axis rotary for both full rotary and also 2-sided flip- or index-cutting work. His range of hundreds of silver artworks is notable as the star range at several major USA jewelry retailers.
Because the Fourth Axis is able to 3D rotary scan, Matt readily takes 3D geometry from natural objects (e.g. seashells) for use in artwork. He uses our Rhino routines to re-assemble the Dr Picza files into true rotary geometry for editing and milling.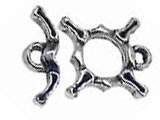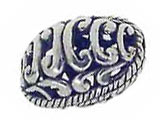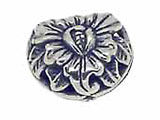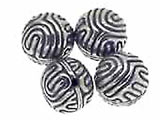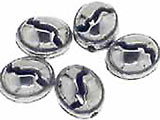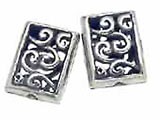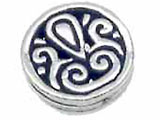 by Colin Creed
Colin's work in Rhino and Moment of Inspiration CAD packages is expressed through Modela Player 4 with full 4-axis slicing capabilities. Colin uses our emulator FARM (Fourth Axis Rotary Machinist) to access index cutting, XZ-slicing, RotaryZ-slicing and wrap-mapping in MP4 as he chooses.
These examples show complex, modulated and progressive surfaces rather than fussy, look-at-me detail.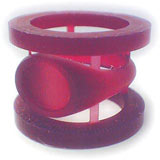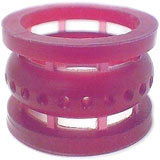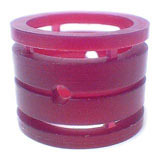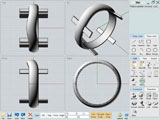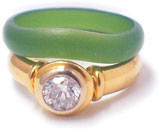 by Matt
Matt scanned the large, Chinese golden wood gilded temple panel and transformed the XYZ Dr Picza data using Rhino, to yield cylindrical data. Then Fourth Axis ran the cylindrical data through Roland's Modela Player 4. Rotary milled waxes on two different scales are to be cast from inoxidable bronze.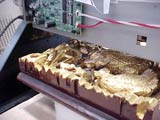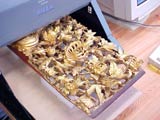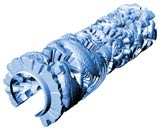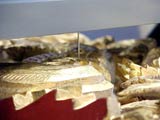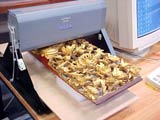 by Nicolas
Nicolas has designed a range of signets with every parameter varying - the width, the radial thickness, the radius, all change with rotation. Nicolas applies custom signet detail with a further index cut. All the processes are assembled in Modela Player 4 from STL files generated in several CAD packages. Nicolas then uses FARM (Fourth Axis Rotary Machinist) to build from numerous MP4 cut-files a unified project that often runs overnight unattended.
Nicolas has been a FARM beta-tester since v1.0 and helped us immensely.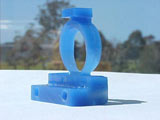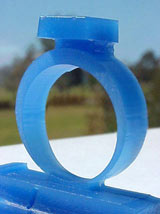 by Nicolas
Using a high-speed spindle switched through our External Spindle Controller box, this user was able to exploit a huge range of PCB industry router bits.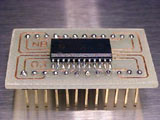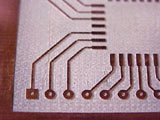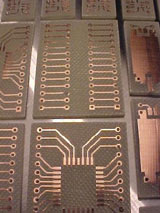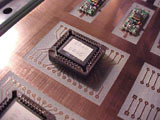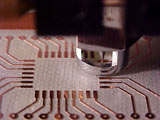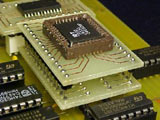 by Heidi Vonderwall
Heidi's work with the Fourth Axis focusses on rings, and also especially complex heads and settings. Pictured are some crisp but elegant bands.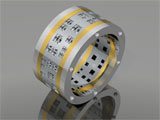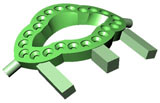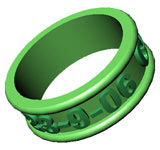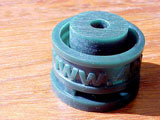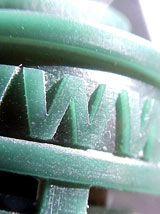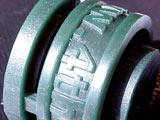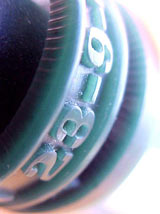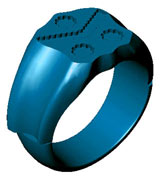 by Matt
Another of our External Spindle Controller customers, this user is able to produce PCB designs from thick copper clad FR-4 laminate.